If you're into an activity, you probably have people you look up to. You know, role models. And, of course for swimming, I do.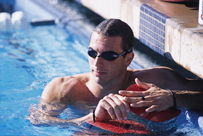 One of them, I do have a hard time really calling a role model. No, not because of anything bad. I grew up around the corner from him, and he's a little younger than me, so I mentally tagged him as a kid until well into high school when he got a LOT taller than I am! Jeff Rouse went to the Olympics a few times in the 1990s and won several medals.
I remember him as a skinny little kid regularly winning at backstroke in the Ferry Farm pool. We were on the same swim team, but I was never a particularly fast swimmer (I got a second place ribbon in back stroke once) and gave up the sport after a couple of years. Jeff went on to be a highly successful competitive swimmer. And that's not the impression that I was left with, either.
Jeff taught me that you didn't have to be a jerk to be a successful competitive athlete. Even when other people were being horrible to me, Jeff was always gentle and kind.
An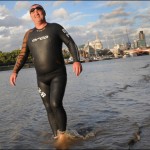 d he's the sort of athletic role model you see often in the magazines.
The next swimmer who really caught my attention was not an Olympic athlete, and wasn't someone young and hot that they'd use to sell cereal and razor blades. He caught my attention in the spring of 2007 because of the swim he was going to attempt.
He was going to swim the length of the Amazon River.
Friends, Martin Strel is insane.
He's a distance swimmer. He didn't exactly start with the Amazon, but he did a lot of crazy, long-distance swims before he did this one. He survived, but just barely. There were many days when he was doing his Amazon swim that when I was faced with a workout I didn't want to do, I'd be telling myself, "Woah, Strel is swimming with piranha and goodness knows what else in the hot sun from dawn to dusk. I can take twenty minutes on my lunch break and knock out 800 yards, for pity's sake!"
He also made me realize that being physical wasn't just the province of people who wanted to look like models, nor is being active going to automagically make you look like one. There are other reasons than wanting a specific appearance to be physical, and they're just as valid as the ones you see in magazines trying to make you feel insecure enough to buy their crap.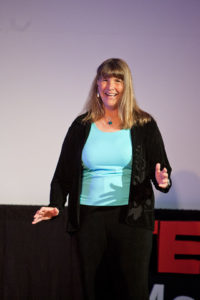 The person I look to most these days as a swimming role model swam the English Channel several times, swam the Bering Strait during the Cold War, swam a mile in Antarctica, and survived swimming in below-freezing waters in Greenland. Lynne Cox a freak of nature in terms of cold water survival, and I have no real intentions of trying to reproduce any of her accomplishments. (Well, *maybe* the Channel swim, if I do the Alcatraz swim and don't chicken out due to fear of the marine wildlife. I have a great imagination and visualizing sharks and seals bumping into me in the damn pool is bad enough!)
Again, she's another athlete no-one's putting on cereal boxes even though what she does is so hard-core and scary that few people can even SURVIVE what she's done. She's taken swims in waters so dangerous that fishermen in the area don't even carry life preservers because once you're in the water, you'll die of hypothermia before you can be fished out.
I'll certainly never win an Olympic gold, swim the Amazon or swim in Antarctica. Honestly, I don't even want to. But in the case of each of the people I've mentioned, they got to where they did and accomplished what they did from steady perseverance. Jeff had some serious disappointments before he got that backstroke gold. Strel trained for three years to do the Amazon swim and nearly had a heart attack towards the end. Cox kept going in Cook Strait even though storms slowed her down enough that she was swimming in shark territory in twilight* to get it done.
Honestly? I don't have that level of sticktoitiveness. For my own modest goals, I don't even need it. But do I ever say to myself, "Lynne Cox kept swimming during shark feeding time. You can get up and get in the safe, warm pool for half an hour today, can't you?"
You bet I do.
_______
* Sharks tend to feed at dawn and dusk