I've seen something on boards that discuss Bullet Journals that make me a little sad. You'll see these gorgeous layouts and artwork and suchlike that people post about when they show their journals. No, that doesn't make me sad. I like pretty.
What I'll see are people commenting that they don't want to show or talk about theirs because of crap handwriting, or lack of artwork or lack of pretty layouts. Yes, artsy bullet journaling is a valid way to do it. If it wasn't, who cares? It's your life; organize it how you want to. However, I want to put out a much plainer version just to show that the idea of a bullet journal has nothing to do with the art. It is all about the structure and its flexibility. For reference, check out the original video on how to make a Bullet Journal.
Here's my Index.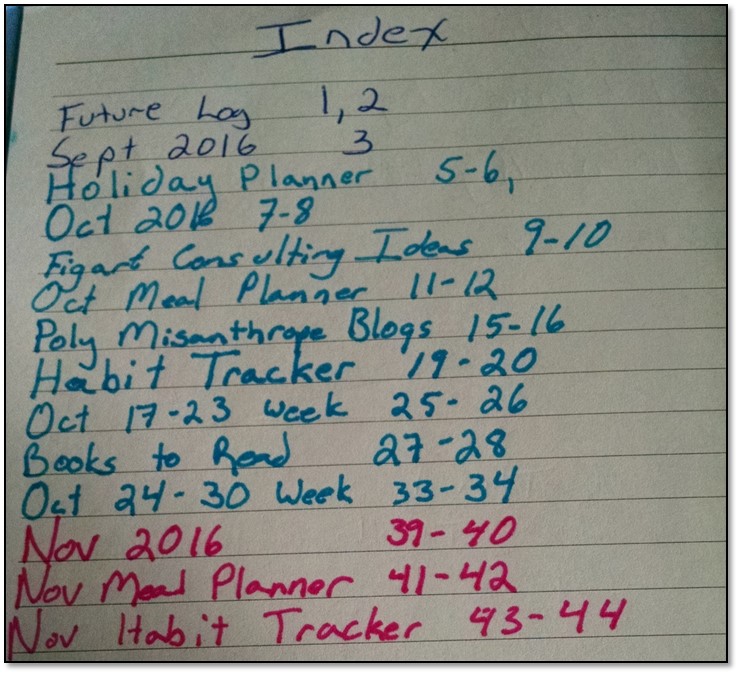 Figure 1: Index

There is nothing pretty or fancy about this. The handwriting is legible, although just barely, and I am even switching out pen colors, without using color as any sort of information indicator. I know it looks like I did a different color for a different month. I didn't. My turquoise pen just ran out of ink, and I'm going to have to wait for the replacement I ordered to come in.
You want part of the beauty of a Bullet Journal for me? There it is. I have a notebook. I have a pen. I'm all good.
In fact, let's talk notebooks. Yes, you can get yourself a fancy, expensive notebook. I might sometime in the future. This is the one I have. It has hard covers and paper that isn't too ink-absorbent. But a thirty-dollar notebook, it ain't. It works great.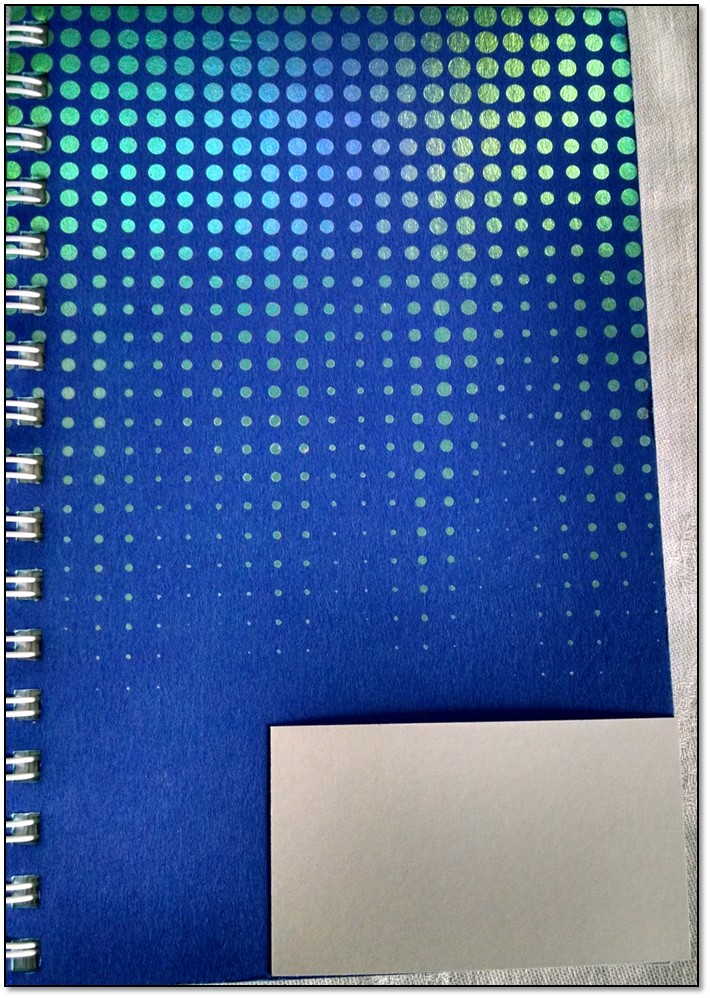 Figure 2: Notebook Cover

I did draw out my November layouts a little in advance. I did this first because I don't have a lot going on between now and the end of the month but routine chores and Halloween, and second because even if it turns out I need to take a lot of notes for something, I can add a module and put it in my Index. After all, that's exactly the point.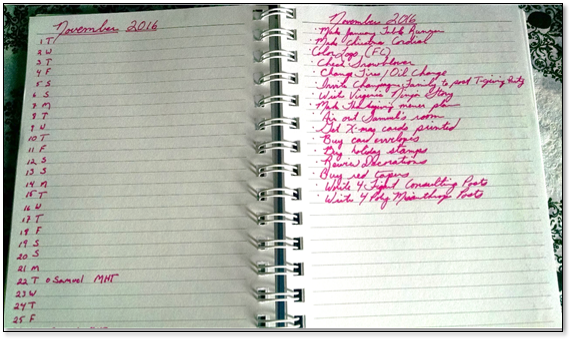 Figure 3: Monthly Log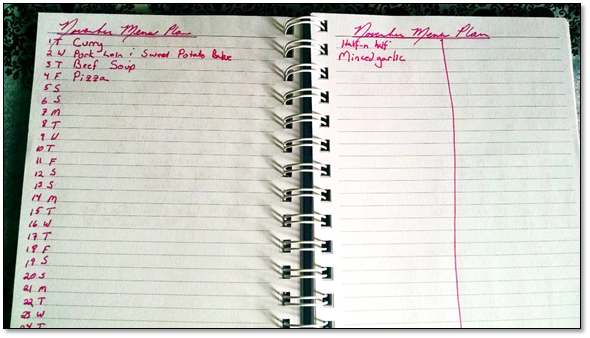 Figure 4: Menu Plan and Grocery List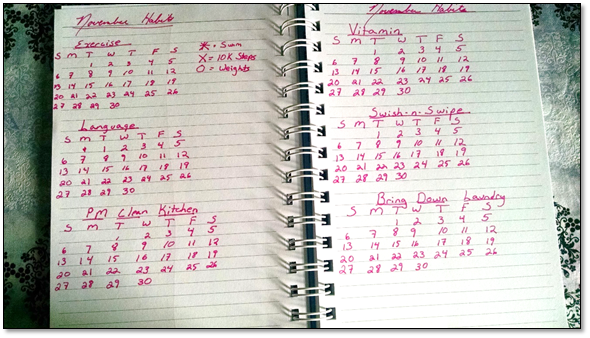 Figure 5: Habit Tracker

Even my habit tracker is plain text. If I do what I intend to do that day, I just write a big X over the date just as I would over a task bullet when marking the task as done. The sole exception to this is exercise, as I do more than one sort.
So, for those of you who have very plain Bullet Journals without the artwork, don't be ashamed of them. While doing the artwork and fancy layout thing is fine, you don't have to, nor is it at the core of the system. It can work for you how you need it with just pen, a notebook, and text.