I haven't posted much about the Mascoma River Greenway lately, though I have been following its construction with great interest. They've completed a new phase, having paved it and installed safety railings over the Slayton Hill overpass.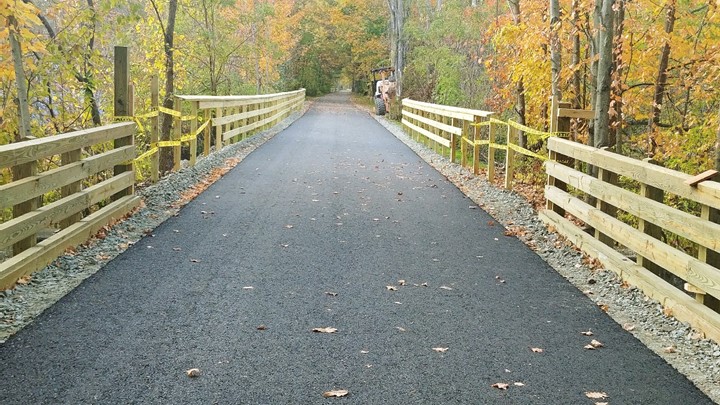 I enjoy walking, not only as recreation or exercise, but merely as transportation. This greenway has me very excited because as it is being completed, it becomes quite safe and relatively easy to walk from my house to my preferred local shopping center. The construction hasn't gotten that far yet, but the progress has been so amazing.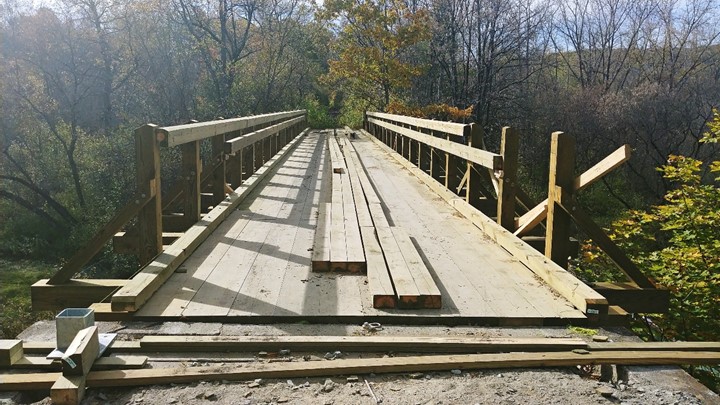 I spent the whole walk we took on it today in the gorgeous fall weather just gushing about how amazing and wonderful this greenway is. Lebanon has really needed it, and it's clear people are making quite a lot of use of it. We saw a few people on bikes, several people walking their dogs (remember Lebanon has a leash law, my neighbors!), a few people clearly just out for a stroll.
Local peeps? If you're happy about a nice and useful walking trail, join me and donate some money to its construction. If you don't have money, but do have time or skills, you can get involved and join in work days on the trail. It's already wonderful, but I am still fantasizing about being about to take a nice long walk some summer night to the movie theater.