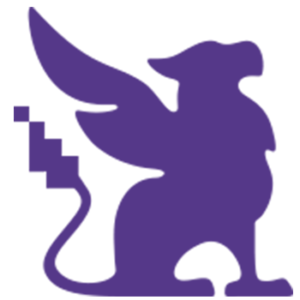 I didn't go on a swim the other morning. I had a device problem and was up until around 11. Not going to get up at 5 in the morning and work out, then work all day on six hours of sleep if I can help it. I'm protective of my sleep.
I really did intend to give working out a miss that day. After all, one day more or less really isn't a big deal.
But I got to thinking.
I'm party of a party fighting a boss monster on Habit RPG. Habit RPG turns the habits you want to build and tasks you want to perform into a role playing game. You have a character that earns points from completed tasks and habits that you program in. In certain categories, non-performance will cause you to take hit points, rather like rolling low in combat in a role-playing game.
Yes, the monster is goofy as all get out, but you know what? I knew if I did not perform the daily things I'd set myself to do, such as exercise, not only would I take a hit, the whole party facing the monster would.
Is it childish that I'm using this game as motivation to get things done?
I don't really think so.
I used to. Even used to feel embarrassed with myself that I didn't just want to do what I was supposed to and had to make a damn game out of everything. I got over it when I realized that a consistently clean house doesn't trip my reward circuits like a dramatically messy house becoming clean. I will do what trips my reward circuits as easily as a rat in a maze, and the paradigm of feeling good at dramatic change sets up a cycle of requiring a stage where the house is messy. From a purely logical point of view, I certainly don't want that. But a house that's consistently clean because I'm earning points in a game does give the reward jolt. I don't do stuff that doesn't trip the reward circuits. (No-one does, by the way, but how they're activated can vary from individual to individual.)
I like Habit RPG because it engages on several levels. It put you in a group of people who choose to be productive (peer pressure can be used for good!), it gives quick and immediate rewards for good behavior and it's silly.
Don't discount the quick and immediate rewards. It may take weeks or months to get in shape, but getting those points for avoiding junk food or working out are rewards that happen right away. This system makes it easy to get some artificial immediate jolt to the reward part of the brain while working on goals that might have long-term or abstract rewards.
If you were ever into RPGs, I gotta recommend Habit RPG as a system to check out.